What does unlocking mean?
Unlocking on your profile could be a free bet awarded to you that is yet to be used.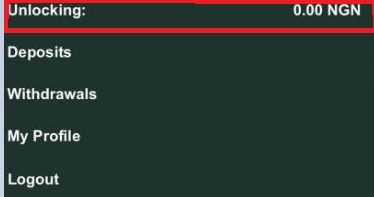 Contact our Customer Support Team if you require additional assistance on how to use the free bet.
Related Articles

Not Allowed Due To Player Block

There are a few reasons you can get this error when attempting to make a withdrawal You are attempting to withdraw your deposit. Deposited funds must be staked before you can make a withdrawal. Click here for deposit terms, see clause 8.6 You are ...

How long does it take to process withdrawals?

We have our withdrawals processed instantly.Why was my withdrawal rejected?There are a couple of reasons your withdrawal may be rejected:Why was my withdrawal rejected?Profile information incomplete :You are yet to update your full names on your ...

How to upload KYC

- Login to your Frapapa account - Click on "My profile" from the profile icon - Select "KYC" from the dropdown after clicking on the 3 horizontal lines "Personal" - Click on 'ADD KYC" - Select "Identification Document" as the Document type - Select ...