Not Allowed Due To Player Block
There are a few reasons you can get this error when attempting to make a withdrawal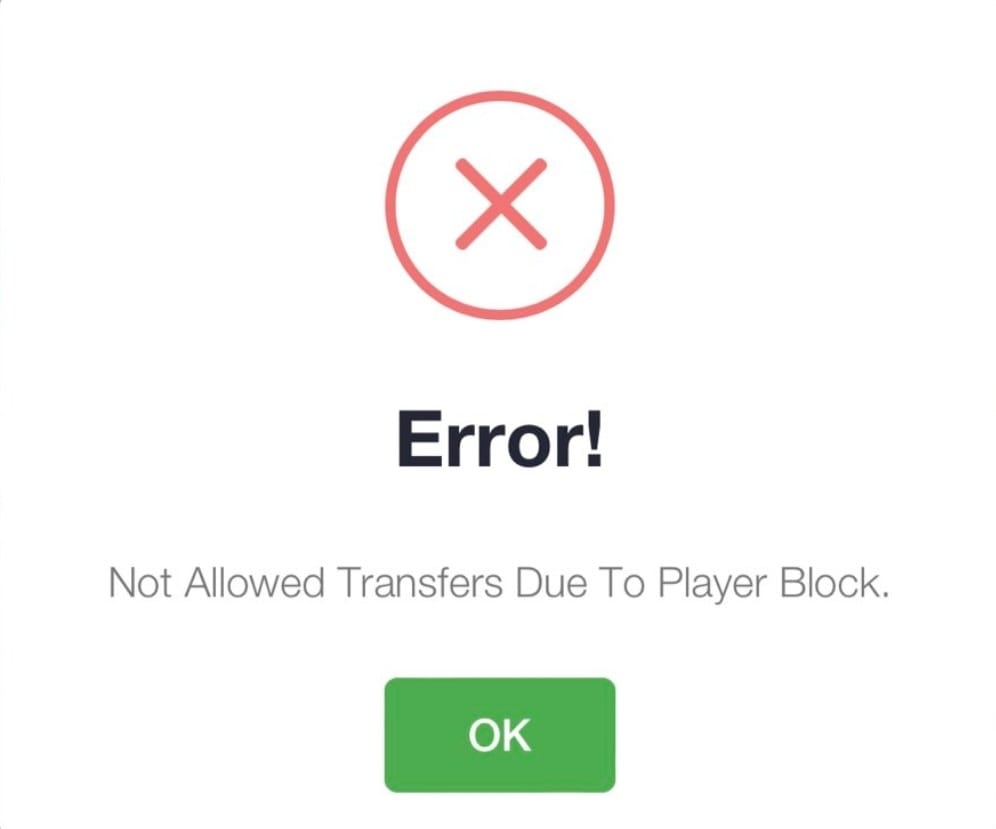 You are attempting to withdraw your deposit.
Deposited funds must be staked before you can make a withdrawal. Click here for deposit terms, see clause 8.6


You are yet to complete your basic profile information.
You must complete your profile information so we can process your withdrawals easily.
Click here to complete your profile or go to Profile > My Profile then proceed to fill in your Personal Information and "Save Changes" when you're done.



Your profile is not KYC Verified.
The EFCC KYC regulation is an important policy that we have to abide by. You must provide a valid means of identification. Click here to see how to upload your KYC documentation.



If you've already completed these steps and you're still getting this error, contact our Customer Support Team
Related Articles

Unsuccessful Automatic Withdrawal

You are likely getting this error because the system has flagged your account. Having multiple accounts with us which is against our Terms & Conditions as stated in Clause 7.1, "Customers may open only one account. Should we identify any customer ...

How to withdraw?

- Log on to your Frapapa account - Click on the icon displaying your balance - Click on "Withdrawals" - Input your desired withdrawal amount - Select your saved bank account details. - Click on the "Withdrawal" icon. Please Note: You must Add ...

How long does it take to process withdrawals?

We have our withdrawals processed instantly.Why was my withdrawal rejected?There are a couple of reasons your withdrawal may be rejected:Why was my withdrawal rejected?Profile information incomplete :You are yet to update your full names on your ...